All Subject to Change without Notice (Last Updated 6/10/2016)

Download the Maqatir Dig Brochure in PDF.
1. The Khirbet el-Maqatir Excavations will be conducted for 2 weeks in Winter 2016 (Sunday Dec 18 [3 PM Check in Time]- Sunday January 1, 2017 [AM Check out]. Post-Dig touring and artifact analysis will take place through January 7, 2016. Packages are available for one or two weeks. They are as follows:
Two Week Interval: Check in Sunday December 18, 2016, check out Monday January 2, 2017 Price: $1750. A shorter stay can be prorated on an individual basis.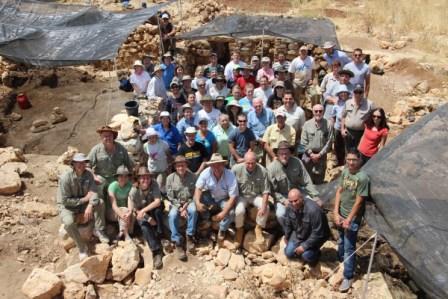 Post-Dig touring and artifact analysis: January 2nd-January 7th: Hotel, 3 meals, and Van is $85 per night paid in advance. Cash paid on the ground in Israel for entrance fees and personal spending. Average about $40-$60 per day.
Diggers will bring $250 CASH in US Dollars to Israel as final payment. A receipt will be issued to you after the Dig season ends.
As a general statement, if you are able to arrive on Saturday instead of Sunday, it will give you a day to get acclimated to the time change. An extra night is about $80 per person, double occupancy. Feel free to inquire about this if you are interested.
NOTE: Diggers may join us during any interval of time during the 3 weeks. At least one week participation is preferred, but not required. Contact Henry Smith, Administrative Director, with questions or for a price quote.
These rates include Double or Triple occupancy (no singles are available) and 3 meals a day, transport by van to and from the Dig, and off time touring. Rates for participation other than 1 or 2 weeks can be priced on an individual basis, depending on the availability of hotel rooms. Volunteers are responsible for their own travel arrangements, including flight and transport to and from the airport. Deadline for signup is November 30, 2016, though we will take applications after that date if rooms are still available.
2. ABR does not arrange group flights. In order to minimize costs, travelers make their own flight arrangements in order to find the best deals possible. Students MAY be able to find discounts at: www.studentuniverse.com
A $500 per person deposit is due on a first come, first serve basis. We highly recommend sending in your deposit asap to reserve your space. The deposit deadline is November 15, 2016.
a. Final payment in full is due: November 30, 2016
b. Upon receipt of deposit, travelers will receive paperwork that requires immediate attention. Please review it thoroughly and submit to our office right away.
Touring
There will be two touring options during the 2016 Dig season.
Weekend Touring and Post-Dig Touring: During the Dig, weekends trips will be made available to diggers. Park entrance fees, bus and/or van costs are not included in package pricing above, but will be paid by participants while in Israel. The costs are very reasonable, about $40-$60 per day.
Paperwork
4. Download these TWO PDF Forms. Both forms must be filled completely filled out by hand, not electronically! (click below):
a.

Registration Form in PDF »
b.

Application and Liability Release Form in PDF »
Safety
5. Safety is of primary importance on this excavation. Each year, the Israeli Antiquities Authority (or KAMAT) and the Israeli Defense Force (IDF) review the situation locally, and determine if it is safe for ABR to dig at the site. Our permit is not granted unless they are sure our site is safe. Previous experience has shown that the locals are friendly and helpful to ABR staff and volunteers. Security guards will be required and provided by ABR at the site, and the IDF monitors our activity. The excavation is very safe.
Accomodations
6. While digging, we will be staying at the Ritz Hotel Jerusalem, located in downtown East Jerusalem (8 Ibn Khaldoun Street, Jerusalem 9710204). It is nestled in the heart of the commercial district, an enjoyable stroll to the Old City of Jerusalem with magnificent holy and historical sites, and is less than 30 minutes from Khirbet el-Maqatir. The hotel is within walking distance of the Old City, allowing volunteers to easily visit prominent historical and Biblical sites during off-time and weekends. You will easily be able to visit sites such as: the Temple Mount, Western Wall, City of David, Church of the Holy Sepulchre and many more.
Individual Transportation from Ben Gurion Airport to Ritz Hotel / Jerusalem To get from Ben Gurion airport to Ritz Hotel / Jerusalem, take a communal taxi known in Hebrew as a "sheroot" or "nesher". Take the taxi/sheroot service stand to Jerusalem, which is on the curbside just outside the airport arrival hall. Tell the driver you want to be dropped off at: Ritz Hotel / East Jerusalem, Ibn Khaldoun St # 8. Tel (02) 6269900.
The drivers are familiar with the location. Other passengers will ride in the same taxi/van with you. They run 24-7, except on Yom Kippur. The cost is $17.00 (65.00 Shekels) from the airport to Ritz Hotel. For a private taxi the cost is around $80.00 (300.00 Shekels).
7. Internet access in the hotel is spotty at best. There is one public computer available for use.
8. Laundry- a. Wash clothes by hand in bathtubs or sinks and then to hang out the clothes on the balcony (if the room has one). With this option, diggers should bring some detergent from the U.S. in small containers or packets. b. There is a laundry service right across the street from the hotel. A full load, washed and dried, is about $18. Diggers can drop off of their clothes after work and pick them up the next day after work.
Single rooms are NOT available for the 2016 Season.
Traveler's and Health Insurance
9. We strongly recommend the purchase of travelers insurance in the event of a family emergency, illness, etc. ABR CANNOT GUARANTEE THE RECOVERY OF ANY MONIES PAID FOR THE TRIP! Be sure your insurance covers travel in the West Bank, which is where our site is located. Atlas Travel covers travelers in the West Bank, according to a referral from a recent ABR traveler.
10. All Travelers MUST have Medical Insurance coverage for this trip. ABR cannot and will not be responsible in any way for any hospital or doctor visits or ambulance transport needed by travelers, whether the result of sickness or injury. MEDICARE IS NOT ACCEPTED OUTSIDE THE US! All travelers must thoroughly document their medications, and provide family and doctor emergency contact information.
11. Medical Evacuation Insurance must be purchased as well, in case a traveler need to be transported to the US. Without insurance, this could cost more than $75,000.
Passport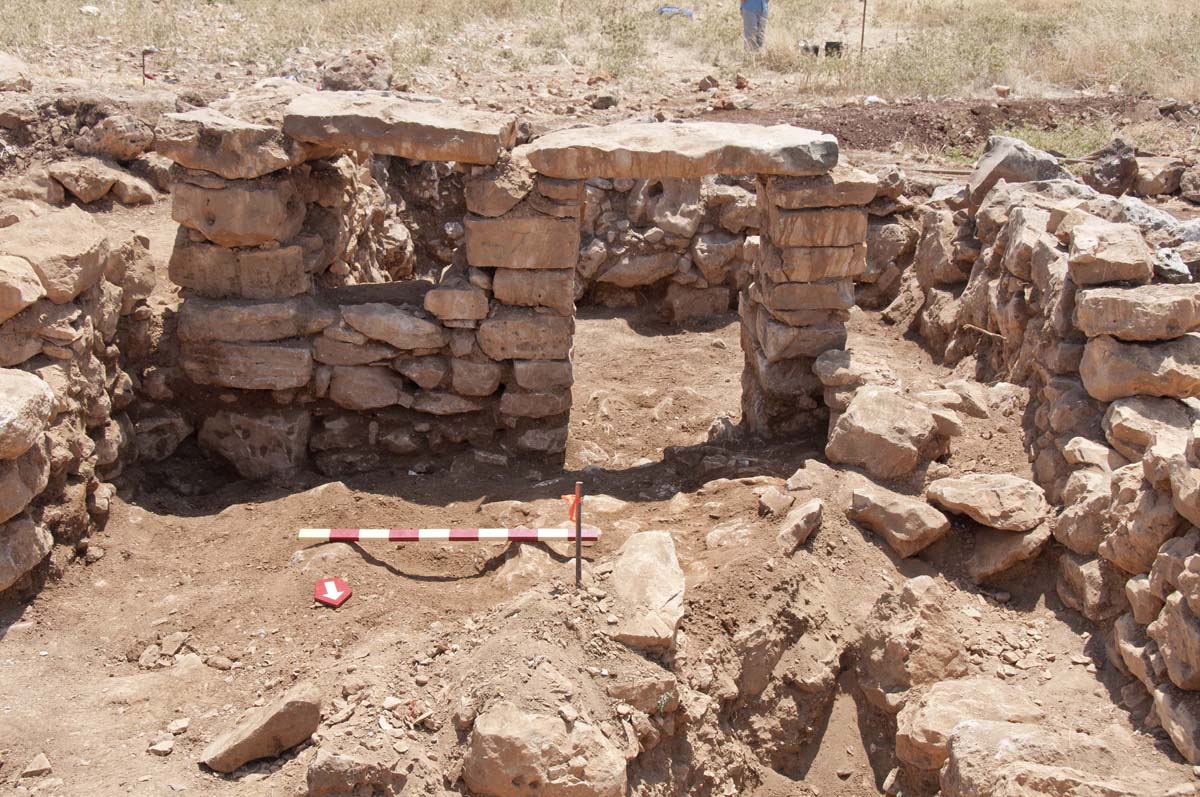 12. No visa is required if you have a passport from an APPROVED country and are staying less than 90 days. If you have other plans or have a non-US passport, please visit the Israeli Embassy website.
13. Passport must have an expiration date that expires SIX MONTHS beyond your last intended day of stay in Israel. For purposes of the ABR Dig, your passport must have an expiration date that postdates January 7, 2017. If you plan to stay for the post-Dig tour or on your own, please be absolutely sure your passport postdates your last day in Israel by six months. The Israelis will NOT let you into the country!
Tax Deductibility
14. The monies paid toward the Maqatir excavation are not considered a donation to ABR. However, because you are providing volunteer work for ABR, all expenses related to that work may be deductible as expenses of volunteer work for a non-profit ministry. This does not include any touring. If you live in the US, you will receive a receipt in the mail in the January following the dig. Please consult a tax professional for advice. (

Download PDF of this IRS Form).
Making Your Payment
Help ABR save on Credit Card bank fees by paying by check, if you are able.
15. To pay your deposit online or make full payment, please follow these instructions with our secure donation page.
a. In the ONE TIME GIFT field, click on OTHER and enter the proper dollar amount.
b. Then, under SPECIAL INSTRUCTIONS, type: PAYMENT-DEPOSIT FOR MAQATIR DIG 2016.
c. Fill out the rest of the form. You will make your payment through PayPal. You do not need a PayPal account. You can use your CC through PayPal.
d. Pay by check and mail with your paperwork to the ABR office.
Tool Donation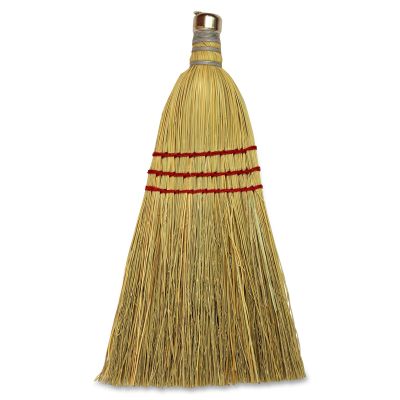 If you are able, please bring a small wisk broom and metal dust pan with you, and leave it as a small tool donation. These items are difficult to find in Israel, and are expensive to transport en masse. So, your help is appreciated!
Last Updated: 6/10/2016

24-1 Low Rez.pdf (3.26 mb)

Travel Costs for work done for a qualified non profit.pdf (172.56 kb)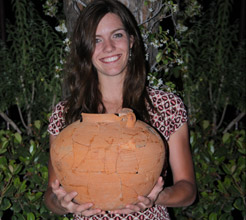 Volunteer Information
See the 2016 excavation schedule.
View excavation reports from past digs.
Support
Make a donation to help fund the dig at el-Maqatir.
Join the Consortium.
Related Reading
Is the Bible wrong about the city of Ai in Joshua 7-8?
Background material for further study and research on Joshua 7-8.